Table of Contents
---
III. Drug Interactions with Flovent
VI. Is Flovent a Rescue Inhaler?
---
What does Flovent Treat?
Flovent, the brand-name version of fluticasone, is a corticosteroid that helps prevent asthma attacks by blocking inflammation in the body. It is used to treat long-term asthma symptoms such as wheezing, shortness of breath, and lung inflammation. With regular use, fluticasone is an effective asthma medication for controlling and preventing asthma flare-ups. [1]
If you are prescribed the Flovent HFA Inhaler or Flovent Diskus, visit Canada Pharmacy Delivery for the lowest prices available. Canada Pharmacy Delivery will deliver your asthma medications directly to your doorstep. If Flovent is part of your treatment plan, it is important to know what to avoid when taking this medication. Read on to learn about drug and food interactions, along with steps to help you avoid an overdose.
Who Should Avoid Flovent?
Check with your doctor if you are allergic to fluticasone before using Flovent to treat asthma symptoms. Your doctor may also tell you to avoid Flovent if you have ever had:
Glaucoma

Cataracts

Any type of bacterial, fungal, or viral infection

Tuberculosis

Herpes infection of the eyes

Liver disease

A weak immune system

Low bone mineral density

A parasitic infection like malaria, hookworm, or giardia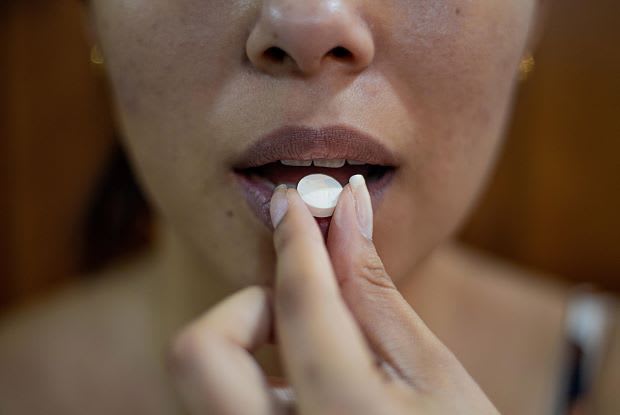 Flovent may also not be safe for you if you smoke, do not exercise, or have inadequate levels of vitamin D and calcium. If you have these risk factors, Flovent has a greater risk of causing osteoporosis, a condition that involves bone loss.
You should also avoid using the Flovent inhaler if your asthma attack has already begun. This medication does not relieve symptoms during an asthma attack. Instead, its purpose is to prevent asthma attacks from occurring. You should only use Flovent as a long-term asthma medication to reduce lung inflammation. [2]
Drug Interactions with Flovent
Like many medications, fluticasone is not safe to use with certain medications at the same time. Drug interactions can increase the risk of side effects and reduce the effectiveness of your medications. If you are currently taking any antibiotics, antifungal medicine, steroids, or antiviral medications, inform your doctor. Common drugs that interact with Flovent include:
Nocturia (glucocorticoids/desmopressin)

CYP3A4 Inhibitors

Mifepristone

Macrolide

Ventolin or ProAir HFA (albuterol) [3]
Flovent Food Interactions
Just like drug interactions, Flovent can have food interactions. If you are taking fluticasone to treat asthma, you should avoid eating grapefruit and drinking grapefruit juice. Consuming grapefruits have been known to worsen Flovent side effects. If you eat grapefruit or drink its juice while taking fluticasone, you may experience high blood pressure, stomach pain, water retention, extreme irritability, and even fainting. But why does grapefruit cause such a severe interaction?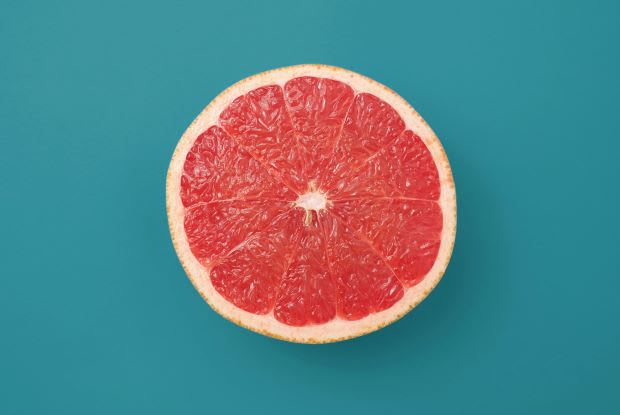 The reason behind this severe interaction is that Flovent and grapefruit have opposing effects on the body. Fluticasone is a CYP3A4 substrate, while grapefruit is a strong CYP3A4 inhibitor. Consuming grapefruit while taking fluticasone can therefore lead to an increased risk of adverse effects, including Cushing's syndrome and adrenal suppression. These adverse effects are potentially life-threatening because they can cause excessively high or low levels of cortisol, the body's main stress hormone. Talk to your doctor to learn more about the effect this interaction has on your body's cortisol production. [4] [5]
Avoiding Overdose
When you are taking Flovent (fluticasone), you should always follow your doctor's directions and dosage instructions to avoid overdosing. Using too much fluticasone does not usually cause life-threatening symptoms, but fluticasone can lead to thinning skin, cataracts, glaucoma, increased acne, menstrual problems, and impotence if it is overused. If you think you overdosed on fluticasone because you are experiencing exacerbated symptoms, call your local poison hotline or ask your doctor for assistance. [2]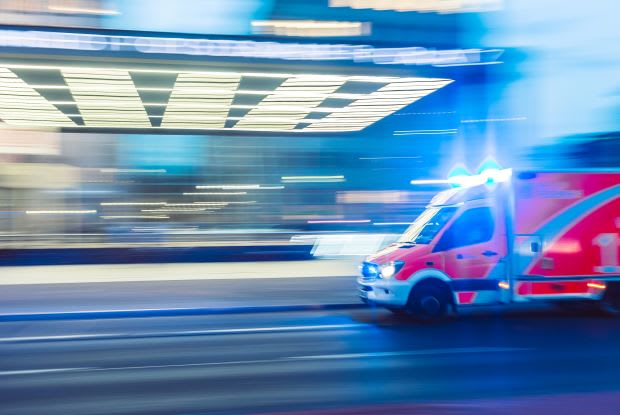 Is Flovent a Rescue Inhaler?
In addition to food and drug interactions, you should avoid using Flovent as a rescue inhaler. As mentioned above, fluticasone is used to prevent asthma attacks. Fluticasone is not a rescue medication, so it will not work fast enough to relieve symptoms of an asthma attack. If you are experiencing an asthma attack, use a fast-acting rescue inhaler. If you do not have an emergency quick-relief inhaler available, stay calm, slow your breathing, and seek medical assistance. [2]
Finally, you should avoid suddenly stopping the use of Flovent because doing so can worsen your asthma symptoms. Talk to your doctor today about Flovent (fluticasone) and if this medication is right for you. Visit Canada Pharmacy Delivery to fill your prescription for Flovent today.
The content in this article is intended for informational purposes only. This website does not provide medical advice. In all circumstances, you should always seek the advice of your physician and/or other qualified health professionals(s) for drug, medical condition, or treatment advice. The content provided on this website is not a substitute for professional medical advice, diagnosis, or treatment.